Our principles of investing
Our principles of investing cover four areas we believe are the most important aspects of investing.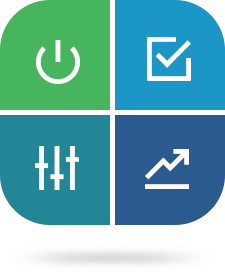 ---

Before you start to invest, you'll need to take a close look at your current financial situation and commitments. You'll find investing less stressful if you have your household finances under control.
---

Make sure you establish your financial priorities so you understand exactly what you want from your investments. By having a clear set of goals, you'll be ready to put your money to work.
---

3. Reducing unnecessary risk
The risk of financial loss is unavoidable when investing. You can reduce its impact by recognising the level of risk you're prepared to accept and diversifying your portfolio accordingly.
---

A long-term view is essential for successful investing, so you shouldn't be deterred by short-term setbacks. Time in the market, not timing the market, is what matters.
---
If you're still unsure about whether you're ready to invest, use our tool to help you decide. It'll help you work out what stage you're at, so you know the next step to take.
Planning for the long term
Successful investing requires careful planning. Whatever your future goals, get organised now with the help of these tips and tools.
Get some strategic insight on today's markets. Follow the latest industry news and analysis to keep your portfolio in tip-top shape.