Understanding new issues: IPOs and share offers
Find out about new company shares with this guide to IPOs and share offers.
An Initial Public Offering (IPO) occurs when a business comes to the market for the first time and sells shares to the public just before they become available on a recognised stock exchange. Share offers are similar to IPOs in that they're a way for publicly listed companies, who've already had an IPO, to raise further money by issuing more shares to investors outside of the secondary open market. Here's what investors considering buying shares in a new public company need to know.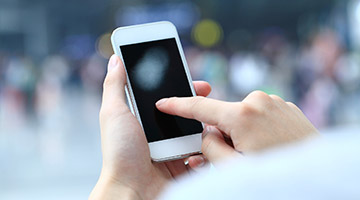 IPOs and share offers tend to pique the interest of investors looking for the opportunity to invest early in a hopefully growing business.
They usually fall into two categories. First, there are the companies looking to raise capital to expand. Secondly, larger groups may come to the market when looking to increase their investor base, make acquisitions, restructure their finance and/or raise capital.
Who sets the price in the first place?
The share price is set by an investment bank hired by the company to see it through the whole process. This firm will value the business and market it to the public. Once the company has become a publicly traded business on the stock exchange, the share price will be dictated thereafter by normal supply and demand trends.
Know what you're investing in
Any investor considering getting involved in an IPO or a share offer needs to do their homework. This means not only checking the company's fundamentals out, but also finding out why it's coming to the market.
What does the market - the experts - think its chances of success will be? Is the business plan realistic? Is there demand for its products and services? If you're in any doubt as to how to interpret the information you gather about the company, talk it through with a professional adviser.
Timeline of an IPO
Intention to Float
A company officially announces its intention to float through an IPO by making a formal announcement to a recognised stock exchange such as the London Stock Exchange (LSE). At this point, investors can register their interest with an investment platform such as Barclays Smart Investor but they can't invest just yet.
Offer open
The company then officially announces the launch of the IPO or share offer by publishing their approved prospectus, pricing notification and any other supplementary documents. It's essential to read all of this information thoroughly so that you can appreciate the level of risk involved, but the prospectus is the only document on which decisions to invest should be based. It should also list the minimum investment level.
For a limited period only
The IPO or share offer will only be available for a limited period. At the launch, the company confirms the 'offer period' - the amount of time you'll be given to make up your mind and invest at the launch price. This price won't be known until the offer closes, however an indication of the price range will be detailed within the Pricing Notification. But be warned, an offer period isn't set in stone - it's just an indication. If demand is high, it could close early and at short notice.
Confirmation of allocation
After the offer period has closed, the company announces the allocation of shares to all investors and will confirm its launch on the market and the price of the stock. When there's strong demand, investors won't necessarily receive all the shares they've applied for.
Once launched, the company will trade in the same way as any listed firm. Influences affecting prices include supply and demand, company performance and general market conditions.
There are some flotations that come to the market in two stages. Initially there may be a period of conditionally dealing once the company announces the allocation and price of the stock - this typically lasts for three days and is linked to the IPO deal settling on the stock market. Any trades during this period are still conditional on the company being listed on the Exchange. This can place an extra risk on private investors carrying out conditional dealing, as should the company fail to be listed, all transactions effected during the conditional dealing period would become void. Due to this factor there are some elements of trading in the stock which aren't available, such as buying within an Investment ISA.
'Unconditional dealing' begins as soon as the stock is fully listed on the exchange and when no further conditions apply to trading. Any conditional deals that have been placed must wait until trading has become unconditional before they can be settled. At this point investing via an ISA is permitted.
The value of investments can fall as well as rise and you could get back less than you invest. If you're not sure about investing, seek independent advice.

Ready to start investing?
Get started with Smart Investor and enjoy a cutting-edge service that makes investing easy.

---
Sign up for our free IPO and new issues email alerts and be among the first to hear when any new IPO opportunities come up.