Once you've decided you're comfortable with the risks involved in investing in shares, your next step is to start building your portfolio. Read on to find out about the different ways you can buy shares.
If you want to buy and sell shares, you'll need to open a trading account with a stockbroker or through a platform such as Smart Investor.
This type of account is usually known as a 'nominee' account, which means shares are held on your behalf, although you still own them. To open an account, you need to provide personal details such as your name, address and National Insurance number and pass a check on your identity – usually an electronic check against the electoral roll, though documentary evidence of your identity can also be requested. You also need to choose a password.
Paper share certificates are rarely held now because nominee accounts are so much faster, cheaper and more convenient to use, so if you still have paper shares, you may want to consider converting these to nominee held shares.
You can only buy shares once you've put money into your account.
How self-directed services work
Some services, such as ours, don't provide advice, so you make your own investment decisions. These are often called self-directed or execution-only services and they tend to offer the simplest and cheapest way to buy shares.
If you're not comfortable going it alone, you may want choose an advisory service, so that an adviser can recommend which shares to buy. You'll pay extra for this advice.
When you place a trade online or over the phone, you'll give us an 'Order' – it's an instruction to buy or sell the investment you've chosen. There are different types of orders you can place depending on the type of asset you're trading, whether you're placing a one-off trade or a regular investment, and what you're looking to achieve.
If you're planning on choosing shares yourself, always do plenty of research before buying.
Remember that past performance isn't a guide to the future. Just because a company might have performed well historically, there are no guarantees it'll continue to do so in future, so you could get back less than you put in.
You may decide that you want to invest in a combination of shares and funds. One of the benefits of using an online investment service to do this is that you'll be able to see all your investments in the same place.
Funds, such as unit trusts, open-ended investment companies (OEICs), investment trusts and exchange-traded funds (ETFs), enable you to invest in a wide range of shares, bonds and other assets, which are carefully picked and monitored by professional fund managers.
Although they can provide an effective way to diversify your portfolio, this doesn't mean that they're without risk and the value of your investments can fall as well as rise.
If you're investing in a managed fund, using an online investment service it's usually a much cheaper option than going direct to the fund company, as many services will discount the fund managers' initial charge. You'll also have access to thousands of funds from lots of different providers.
Once you've opened an account, you can pick which funds you want to hold in your portfolio and how much you want to invest. You can usually opt to make regular investments if you want to. For example, you can set up a regular investment with us from as little as £50 per month.
If you're in any doubt about which funds you want to invest in, you may want to seek financial advice to help you choose. You'll have to pay a fee for this advice. You should also remember that the value of investments can fall as well as rise and you may get back less than you invested.
Hold funds or shares in an ISA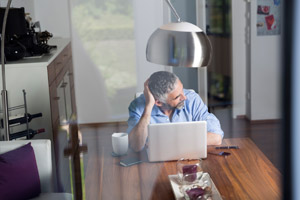 One of the most tax-efficient ways to invest in funds or shares is through an individual savings account (ISA). Just remember that these tax rules can change in future and their effects on you will depend on your individual circumstances.
This tax year you can put up to £20,000 tax-free into your ISAs. You can split your allowance between a cash, investment, innovative finance and a lifetime ISA if you want to and all gains will be free from income and capital gains tax. However, with a lifetime ISA,1 you can only pay in up to £4,000. Remember, you can only pay into one of each type of ISA in each tax year.
There's no income tax, tax on dividends or capital gains tax to pay on any gains from investments held in an ISA. Bear in mind that tax rules can and do change and their effect on you will depend on your individual circumstances.
If you want to invest in shares or funds through an ISA, then you can buy them through Smart Investor. You can choose your investments and how you want to buy them, either with a lump sum, regular monthly investments, or a combination of both.
Remember that if you want to use existing investments to fund your ISA allowance you can't transfer shares directly into a stocks and shares ISA. You must sell them and then re-buy them within the ISA and SIPP. This process is known as 'bed and ISA'.
The value of investments can fall as well as rise and you could get back less than you invest. If you're not sure about investing, seek independent advice.

Ready to start investing?
Get started with Smart Investor and enjoy a cutting-edge service that makes investing easy.

---
Before you start investing you should make sure you have the right savings, income or insurance to cover life's expenses without needing to dip into your investment pot unexpectedly. Take our quick questionnaire to help you make a decision on whether you're ready.
1 Barclays doesn't offer an innovative finance ISA or a lifetime ISA.